Latest Blog Post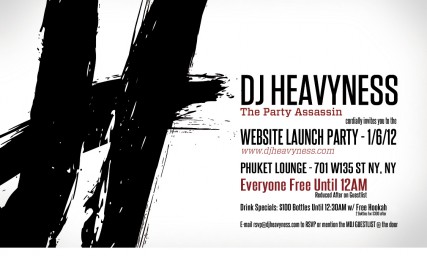 Bienvenue! Bienvenidos! Welcome to my new site!
Another long project has finally come to life!!  DJHEAVYNESS.com has been through many changes over the years.  This launch will mark my site's third revision.  I would like to thank @KoolWhips (KoolWhips.com) for their assistance as well as TMG Technologies for their work on the previous version.
Feel free to explore the new layout.  My goal was to create a more personal experience than my previous versions.  This site will have plenty of content: more mixes, more posts, more events listed and whatever you would like to see featured!  We have definitely come a long way from version 1.0! Feel free to leave some feedback!
Thanks again for visiting. As always, I appreciate your support!
DJ Heavyness